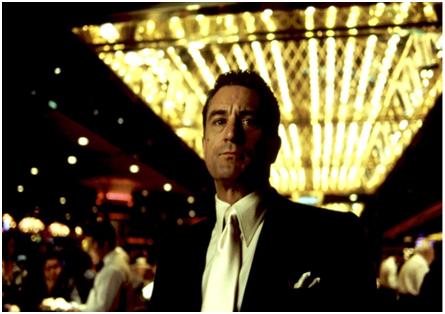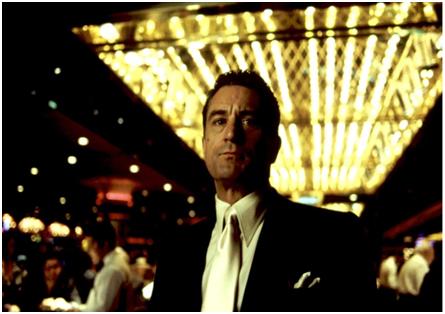 Spil når stadigt nye rekordhøjder i Danmark. For hver dag, der går, spiller vi danskere mere og mere på alle mulige forskellige spil, og det er alle lige fra den 65-årige tante, der køber lottokuponer, til den 42-årige industriarbejder, som sidder og ser på tipslørdag med sin Oddsetkupon. Pointen er, at spil kommer i så mange forskellige former i dag, at stort set alle spiller på den ene eller den anden måde. Det er blevet lettere at spille end nogensinde før, nu hvor vi har internettet.
Hvis du havde lyst, så kunne du ligge på stranden med en kold øl samtidig med, at du placerer dine indsatser via mobilen. Det har naturligvis også den betydning, at det er noget, der påvirker medierne, der i flere forskellige sammenhænge vil nævne det. De store aviser har efterhånden deres egne pokerbloggere og tipseksperter, hvilket sker for at tilfredsstille det øgede behov i Danmark. Det begrænser sig naturligvis ikke blot til aviserne, og påvirkningen ses også i sange, i film og i bøger. I artikelserien her på CasinoOnline.dk vil vi gennemgå og anmelde de forskellige forsøg på at skildre spil. Vi kigger nærmere på både film, serier, musik og aviser.
Casino i Film
Det er naturligvis lettest at begynde med mediet film, da det er enkelt at se hvilke film, der har spil med i handlingen. Klassiske film som Rounder og 21 er naturligvis film, som vi vil kigge nærmere på her, men også mindre film som fx My blueberry nights, hvor spil bare er en mindre del af intrigerne. De film, vi vil kigger nærmere på, anmeldes i forskellige katogorier. Hvor godt spillet skildres, hvor realistisk spillet er, og helt enkelt hvor god, jeg synes, filmen er, vil være en fast bestanddel.
Det har stort set altid været et hit at benytte casinoer i film. Måske tænker du allerede på en række af de film, du har set, som har casinoer i. For du har sikkert set mange af disse film, og skulle du ikke have set dem, så bør du gøre et ved lejlighed. Flere af dem er tilgængelig på eksempelvis Netflix.
En film som mange danskere kender er helt sikkert Casino Royale. Hvorfor? Naturligvis fordi Mads Mikkelsen er med, som skurken Le Chiffre. Herudover kan vi anbefale, at du ser The Cooler og The Croupier. Hertil kommer en film som Ocean's 11, der også er en klassisk casinofilm. Sidst men ikke mindst er det vel på sin plads at nævne filmen Casino. Det er en klassiker blandt klassikere med store navne som Robert DeNiro, Joe Pesci og Sharon Stone i hovedrollerne. Den har nogle år på bagen, da den er fra 1995, men det gør den overhovedet ikke ringere. Instruktøren er ingen ringere end Martin Scorsese.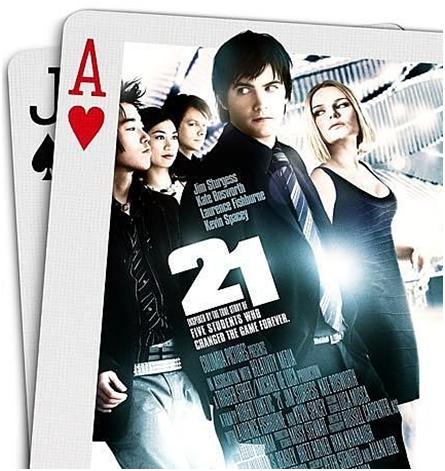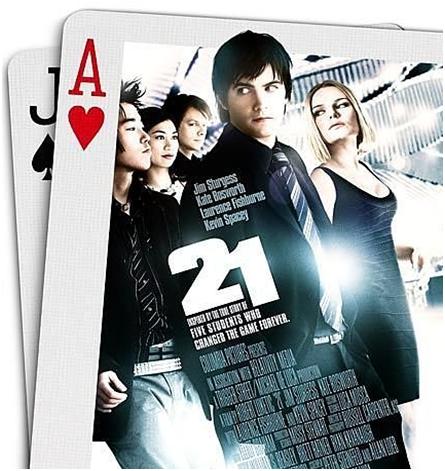 Musik
Det er lidt sværere at skrive en hel artikel om en enkelt sang, så derfor vil hver enkelt artikel indeholde flere sange fra samme kunstner. Det er vel næppe et helt vildt gæt, at Elvis, som jo i flere år sang i Las Vegas, vil dukke up hist og her på den ene eller anden måde. Der er også masser af musik, der handler om casinoer. Det giver også næsten sig selv, at der er inspiration at fine her.
Hvem kender ikke også den evige klassiker "You Never Count your money, when you're sitting at the table", eller som den rent faktisk hedder "The Gambler". Det er god musik, som faktisk også er helt oplagt, når man sidder og spiller lidt casinospil.
Det kan også være godt til en casinoaften eller en pokeraften, hvis man har tænkt sig at planlægge dette på et tidspunkt. Alt dette kan vi komme med nærmere inspiration til her i artiklerne også. Der er i hvert fald masser af inspiration at hente til en hyggelig aften.
Casino i Serier
I flere og flere serier, som udkommer, anvendes efterhånden spil i en eller anden form. Desuden findes der serier som fx Las Vegas, hvor spillet har en hovedrolle. Vi kommer til at kigge på begge slags. Der er også masser at vælge imellem her. Flere af CSI afsnittene har også udspillet sig i spillebyer som Las Vegas eller Atlantic City. Det er også altid lidt spændende, fordi man jo også ofte siger, at: "Hvad der sker i Vegas, det bliver i Vegas". Så er der i hvert fald lagt op til en masse hemmeligheder.
Casino i Aviser
Her kommer vi til at anmelde forskellige aviser afhængigt af, hvor godt de præsensterer spil og beroende på, hvor meget information og hjælp, man får til sit spil. Der er også forskellige spilmagasiner, og dem kigger vi også nærmere på. Det er jo sjældent man finder  den slags materiale, der udelukkende omhandler casinoer.
Ofte vil det bare være et tema for en enkelt udgave af avisen eller magasinet. Det kan også være som et indstik, hvor casinoer behandles på den ene eller den anden måde. Endelig kan det blot være en artikel, hvor emnet behandles. Vi er endnu ikke stødt på trykte medier, der helt fast dækker casinobranchen uden at være deciderede fagblade. Men vi er altid på udkig, og vi skriver naturligvis mere om det, hvis vi finder det.
Imellemtiden kan du bare følge med her, og som vi angiv lidt højere oppe: følg med og bliv inspireret. Det kan være relevant helt generelt, hvis du skal planlægge en tur til eksempelvis Las Vegas eller en anden spilleby. Det kunne også blot være, at du gerne vil på et dansk casino og derfor planlægger en mindre tur. Så er vi også klar til at hjælpe eller til at inspirere.
Eller var det noget med en casino- eller pokeraften. Så skal du helt sikkert også dykke ned i vores arkiver. Der er ting, som du kan imponere vennerne med at vide. Herudover kan det være super, hvis du skal bruge noget ekstra underholdning som eksempelvis baggrundsmusik eller baggrundsbilleder. Har du selv noget input, så vil vi også være interesserede i at høre om dette, og du kan altid kontakte os med dette, eller hvis du måtte have spørgsmål til noget.